West Africa Prepares to Intervene in The Gambia
West African nations are planning military intervention in Gambia to ensure that President-elect Adama Barrow is inaugurated. The deployment is to forestall hostilities that may arise from the current political impasse where incumbent Yahya Jammeh is refusing to relinquish power.
Gambia: High Stakes As Region Prepares Military Action

The Conversation Africa, 18 January 2017

In further escalation of the post-election crisis in The Gambia, President Yahya Jammeh declared a state of emergency just a day before his official mandate was due to come to an… Read more »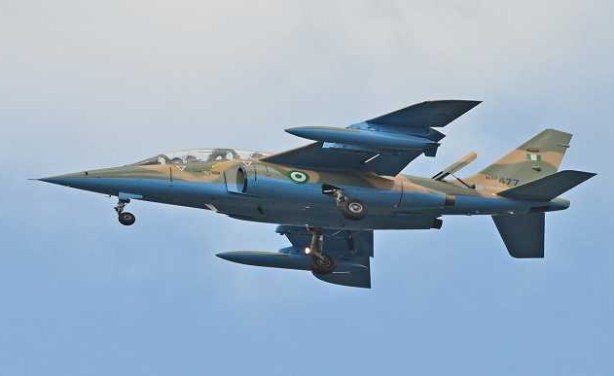 (file photo).
Gambia: Nigeria Deploys Fighter Jets, Troops As U.S. Warns Jammeh

Guardian, 19 January 2017

The Economic Community of West African States (ECOWAS) yesterday intensified moves to get the President of The Gambia, Yayah Jammeh, to respect the will of his people expressed at… Read more »

Gambia: Lt. Col. Seedy Joof Abducted By Soldiers

Foroyaa, 17 January 2017

Lieutenant Colonel Seedy Joof of the Gambia Armed Forces (GAF), who is residng in Lamin village, was reported to have been picked up by a group of soldiers in uniform who took him… Read more »

Gambia: Mauritania's President Tries to Intervene in Gambian Political Crisis

VOA, 19 January 2017

Mauritania's President Ould Abdel Aziz is making a last-minute effort to settle Gambia's political crisis without the need for military intervention. Read more »

Gambia: Jammeh's Lawyer Flees, Asks Him to Step Down

Premium Times, 19 January 2017

Edu Gomez, the lawyer of outgoing leader of The Gambia, Yahya Jammeh, has fled the country to neighbouring Senegal after penning the president a letter to step down from office in… Read more »

Gambia: Fleeing Gambian Says Jammeh's Armoured Tanks Scaring Off Residents

Daily Trust, 19 January 2017

A fleeing Gambian who has arrived Calabar in Nigeria, Mrs Fatou Abdoulaye, says heavy buildup of military hardware all over the streets of the national capital Banjul and other… Read more »

Gambia: Gambia - Nigeria Deploys Troops, Fighter Jets

Daily Trust, 19 January 2017

The Nigerian Air Force yesterday deployed troops and fighter jets to Gambia, as part of the Economic Community of West Africa (ECOWAS) mandate to enforce the December 1, 2016… Read more »

Gambia: Gambian Vice President Resigns As Jammeh Remains Defiant

Premium Times, 18 January 2017

In what is clearly the biggest indication that the President of The Gambia, Yayha Jammeh, has lost control of his government, the country's Vice president, Isatou Njie-Saidy, on… Read more »

Nigeria: Govt Confirms Deployment of Fighter Jets, Soldiers to Gambia

Premium Times, 18 January 2017

The Nigerian government has confirmed that it has deployed fighter jets and at least 200 soldiers to join their Senegalese counterparts for a Gambian mission. Read more »

Gambia: Senegal Moves Troops Near Gambia As Jammeh Remains Defiant

Premium Times, 18 January 2017

Senegalese troops were seen moving towards the Gambian border in a show of force to pressure President Yahya Jammeh to stand down, the BBC reports. Read more »