President Barrow Wants Truth Probe as Jammeh Heads for Exile
As Yahya Jammeh flew into exile, President Adama Barrow urged caution in response to calls for the defeated president's prosecution. "We aren't talking about prosecution here, we are talking about getting a truth and reconciliation commission," Barrow said.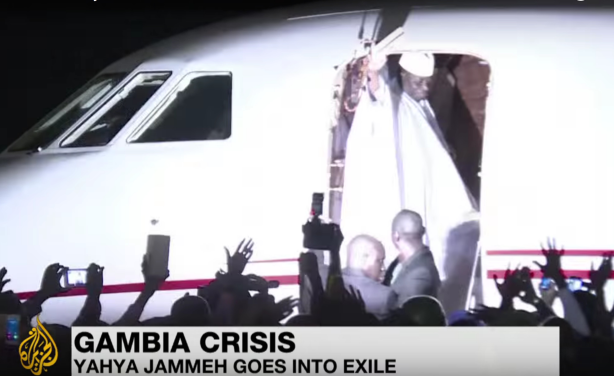 Al Jazeera records the departure of Yahya Jammeh into exile after 22 years in power.
InFocus
Newly-inaugurated President Adama Barrow of Gambia says the current political climate is not conducive to outgoing president Yahya Jammeh remaining in the country. He can return ... Read more »