Global Fund Controversy Raises Questions
The board of directors of the Global Fund, established to support and monitor international efforts against HIV, malaria and tuberculosis, has announced that it will re-start its search for a new director. Dr. Muhammad Ali Pate, widely regarded as a visionary global health strategist and an expert at implementation, was the leading candidate. He headed the complex and successful polio vaccination campaign in conflict-plagued northeast Nigeria, funded by the Bill & Melinda Gates Foundation, and has taught global health leadership at Duke University's Global Health Institute and was named a Menschel Senior Leadership Fellow at Harvard T. H. Chan School of Public Health. He co-chaired a panel on the global Ebola response with Professor Peter Piot, a physician, microbiologist, co-discoverer of the Ebola virus and director of the London School of Hygiene and Tropical Medicine. Dr. Pate's candidacy was welcomed by health professionals who believed his experience achieving public health goals in low-resource situations and his leadership in analyzing the world's Ebola response would both energize the Global Fund's work and enhance global public health and security.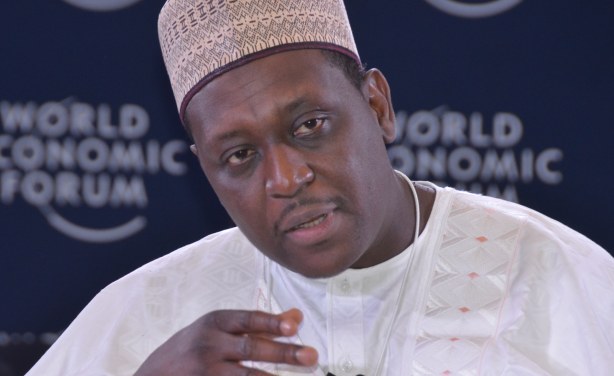 Dr. Muhammad Ali Pate, former Nigerian Minister of State for Health, speaking at the 2014 World Economic Forum Africa in Abuja.
InFocus
The report of an independent panel convened by the Harvard Global Health Institute and the London School of Hygiene and Tropical Medicine, published in the British medical journal ... Read more »