Content from our Premium Partner
United Nations Economic Commission for Africa (Addis Ababa)
Senegal: Dakar Hosts ECA-AU Conference of Ministers
The joint Annual Ministerial Conference of the Economic Commission for Africa (ECA) and the African Union Commission (AUC) will be held in Dakar, Senegal, as part of the African Development Week 2017 from 23-28 March 2017 on the theme, "Growth, Inequality and Unemployment." The theme builds on the understanding that the sustained reduction of inequality requires a holistic understanding of the interrelated issues for coherent policymaking. More on the ECA in this BRIEFING.
Video
Publisher:

ECA

Publication Date:

21 March 2017

ECA's Hamdok on African Development Week 2017 (CoM2017) see more »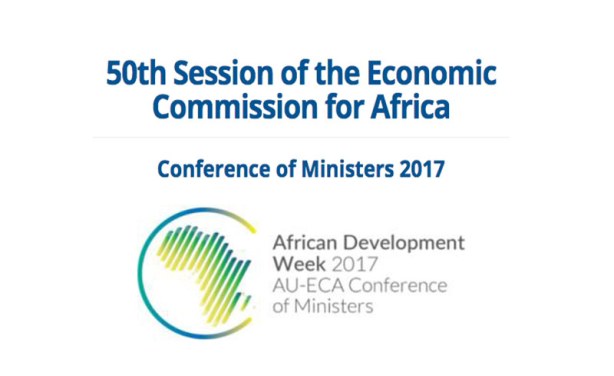 2nd African Development Week, hosted by the Economic Commission for Africa and the African Union, begins in Dakar, Senegal, this week - March 23-28. The annual high-level joint ECA-AU ministerial Conference, bringing together AU Ministers of the Economy and Finance and the ECA Ministers of Finance, Planning and Economic Development, will also take place during the week.
Africa: High-Level Event Tackles Integration and Industrialization Issues in Africa

Economic Commission for Africa, 20 March 2017

A high-level event on industrialization and infrastructure will be held in Dakar, Senegal, on Sunday to engage actors and knowledge networks to share experiences and expertise in… Read more »

Africa: ECA 2017 Launch Set for Dakar, Senegal

Economic Commission for Africa, 16 March 2017

All is set for the launch of the Economic Report on Africa (ERA2017) which examines how the continent can accelerate industrialization as a vehicle for Africa's structural… Read more »

Africa: Expert Dialogue to Focus On Youth As Vehicle for Economic Growth

Economic Commission for Africa, 16 March 2017

The 18th Session of the Regional Coordination Mechanism for Africa (RCM-Africa) will be held in Dakar, Senegal, from 25-26 March 2017 under the theme, "UN System Support to… Read more »

Africa: Ministers to Discuss Land Governance Issues During African Development Week

Economic Commission for Africa, 6 March 2017

A high level ministerial dialogue under the theme, "Invest in Africa's Land to Catalyze Economic Growth and Prosperity" will take place on 26 March in Dakar, Senegal, during the… Read more »