Ethiopia's Grand Renaissance Dam Emphasises Unity
GERD is a symbol of the new Ethiopia in that its construction heralds and symbolizes this generation's triumph over poverty, writes The Ethiopian Herald.
Ethiopia: Grand Ethiopia Renaissance Dam - Crystallizing Unity

Ethiopian Herald, 2 April 2017

Today, the 6th year anniversary of the commencement of the Grand Ethiopia Renaissance Dam (GERD) is being celebrated at the construction site. Who could have imagined what shape… Read more »

Ethiopia: Embracing the Win-Win Approach

Ethiopian Herald, 6 April 2017

Shearing off the age-old monopolistic perceptions hanging over from the days of yore regarding the utilization of resources, thinking out of the box is very much helpful for… Read more »
InFocus
The Grand Ethiopian Renaissance Dam is expected to produce more than 6450 MW, which makes it the biggest hydro-electric power dam in Africa and the eighth biggest in the world. Read more »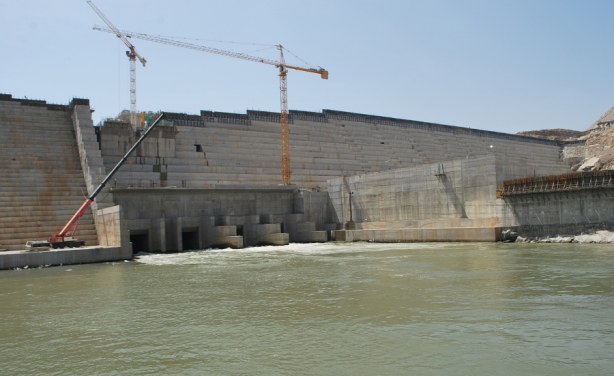 The Grand Renaissance Dam or GERD.