Intimidation Reports As Angola Election Day Nears
The run-up to the August 23 elections has been characterised by accusations that the government is planning to manipulate the outcome. Seven activists have reportedly been jailed for their role in a demonstration for a free and fair election.
Angola: Angolans Go to the Polls On August 23

East African, 24 April 2017

Angola's General Election will take place on August 23, officials announced. The Republic Council (RC) announced the poll's date on Monday after a meeting. RC is a consultative… Read more »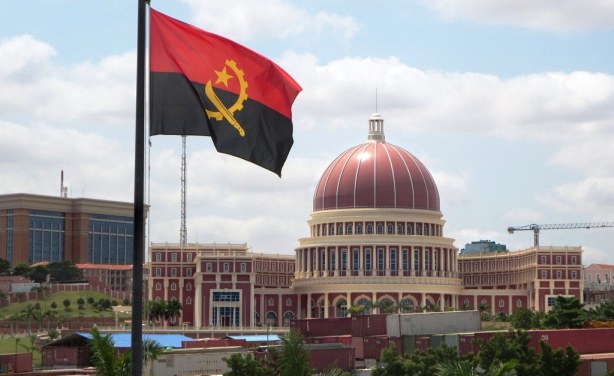 National Assembly Building.
Angola: Minister Calls for Continued International Support for Electoral Process

ANGOP, 27 April 2017

Angolan minister of Territory Administration Bornito de Sousa has called on the international community to continue supporting the ongoing electoral process in the country. Read more »

Angola: Politicians Urged to Respect Electoral Results - Bishop

ANGOP, 1 May 2017

The chairman of the Union of Churches of the Holy Spirit (UIESA), Bishop Manuel Inocêncio de Sousa, on Saturday urged on political parties competing in the general elections… Read more »

Angola: Cuanza Norte - MPLA Presidential Candidate Hails Militants' Participation in Mass Rally

ANGOP, 1 May 2017

The MPLA presidential candidate, João Lourenço, on Saturday in Ndalatando highlighted the massive participation of militants and friends of the party in the mass… Read more »

Angola: Governor Calls On Citizens to Participate in Elections

ANGOP, 27 April 2017

The governor of the northern Malanje, Norberto dos Santos, Wednesday praised the participation of citizens in the electoral registration process, in what he described as an… Read more »

Angola: Electoral Commission Prepares to Have Access to File On Registered Voters

ANGOP, 13 April 2017

The provisional version of the Computer File on Citizens Registered to Vote (FICIM) is to be handed to the National Electoral Commission (CNE) next week, informed last Wednesday… Read more »
InFocus
In a move that has inspired much discussion, President José Eduardo Dos Santos has reportedly confirmed that he will step down in August 2017 after almost four decades in ... Read more »