Ugandan Student Who Developed Less Toxic Tear Gas Seeks Funding
Samuel Mugarura, a fourth year student of chemistry and botany at Makerere University, made headlines in 2016 when he announced that he had made teargas, which got him in trouble with the law but he was able to register a patent for his invention. Now he is looking forward to commercializing his idea.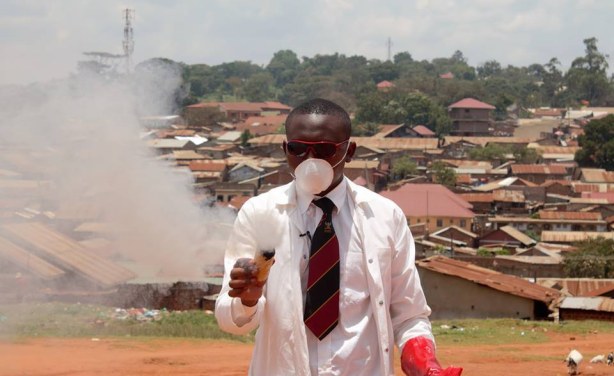 Samuel Mugarura testing his teargas.
InFocus
The third year student of Bachelor of Chemistry and Botany at Makerere University has become the first Ugandan to make teargas. Read more »