Overfishing Leaves an Industry in Crisis in West Africa
Before, Senegalese fishermen had to spend only a week at sea to have all the fish they needed, but now they have to spend twice as long to catch what they need.
Photo Essay
Picture 1 of 5

Overfishing in West African waters has depleted stocks of high-quality fish, such as a local grouper known as thiof in Senegal. Thiof is revered in the cuisine and culture. VOA explores. see more »
InFocus
The time where fishermen or businesses could just move to a new untapped location is over. The ocean is nearing the limits of what it can provide without going into decline. ... Read more »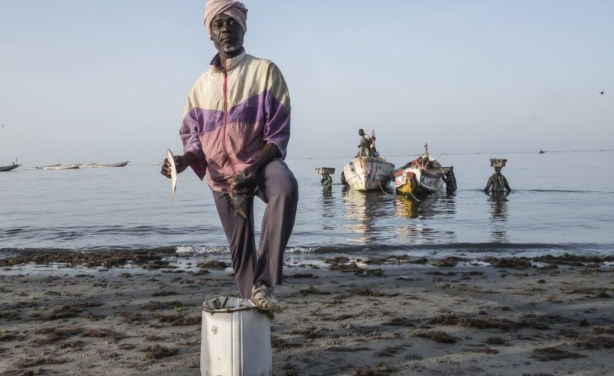 Abdou Rakhmane Sidibe is a "lag-lagal," the term used for the men and women who buy fish directly from the boat and then turn around and sell those fish to market vendors, individuals who just want to cook dinner, or other fishermen, who then use them as bait. Joal, Senegal, May 30, 2017.