Africa Expresses Reservations Over Middle East Crisis
While some countries have chosen to wait and see, some East African countries have expressed worries over the crisis and hopes for reconciliation that would help serve the interests of the people of the region.
Africa: Africa and the Gulf Crisis - the Peril of Picking Sides

Al Jazeera, 15 June 2017

As the Gulf crisis enters its third week, the decision to cut or downgrade diplomatic ties with Qatar by nine African countries could have a long-term impact on the nationals of… Read more »

Eritrea: Govt Speaks on Qatar Row

Shabait, 12 June 2017

Security and stability have been, and continue to remain, elusive in our region or neighborhood. The causes of the spiraling upheaval are numerous, complicated and long-standing.… Read more »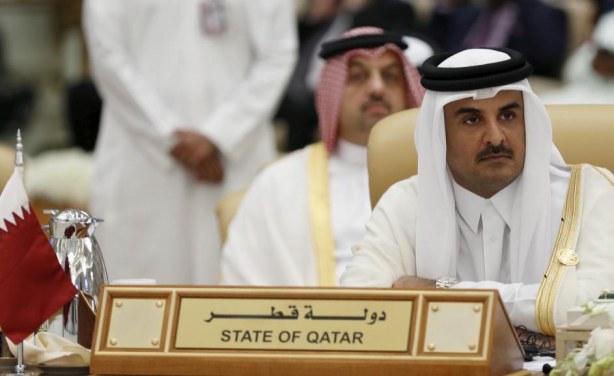 L'émir of Qatar, Tamim Ben Hamad al-Thani.
Somalia: Businessmen Fear Expulsion Fron UAE

Dalsan Radio, 13 June 2017

Thousands of Somalis running businesses in United Arab Emirates are living in a diplomatic limbo as they face possible expulsion from the Gulf state following their country's… Read more »

Somalia: Middle East Row - UAE Expels Somali Competitor in the Dubai Quran Award

Dalsan Radio, 12 June 2017

A Somali citizen has been was on Sunday deported citizens were on Sunday deported from the United Arab Emirates in what may have been the first manifestation of a diplomatic row… Read more »

Ethiopia: Middle Standoff Need to Be Solved Through Peaceful, Diplomatic Means - Ministry

Ethiopian Herald, 11 June 2017

The Ministry of foreign Affairs said that Ethiopia extend support for the diplomatic and peaceful solutions for the standoff between Qatar and other states in the region. Read more »

Sudan: Govt Laments Tension Between Qatar, Gulf States

Radio Dabanga, 6 June 2017

The Sudanese Ministry of Foreign Affairs and the Communist Party find the decision of a number of Gulf and Arab countries to sever diplomatic relations with Qatar, who they suspect… Read more »

Kenya: Kenya in Dilemma Over Sanctions-Hit Qatar

Nation, 7 June 2017

Suspicions that Qatar is involved in funding terrorism could roil Kenya's trade relations with the Middle East country, even as neighbours in the Gulf tightened sanctions. Read more »

Sudan: Council of Ministers Calls for Solution of Gulf Crisis in Gulf Region's Framework

SNA, 8 June 2017

The Council of Ministers, chaired by the First Vice - President and Prime Minister, Lt. Gen. Bakri Hassan Salih, Thursday heard a briefing presented by the Foreign Minister, Prof.… Read more »

Sudan: NC Expresses Regret Over Negative Development in Gulf, Announces Support for Mediation

SNA, 8 June 2017

The National Congress Political Bureau chaired by the President of the Republic, Field Marshal, Omer Al-Basher has expressed regret over the negative developments in the Gulf and… Read more »
InFocus
The government says it is deeply concerned with the diplomatic row between Arab countries and has expressed its readiness to help find a peaceful solution. Read more »