Sparks From the Gulf Can Set East Africa on Fire
When Saudi Arabia and other Middle East countries declared at the beginning of June that they were severing diplomatic relations with Qatar it appeared to be of interest mainly to the Arabian Peninsula. But African countries just across the Red Sea have found themselves dragged into the dispute.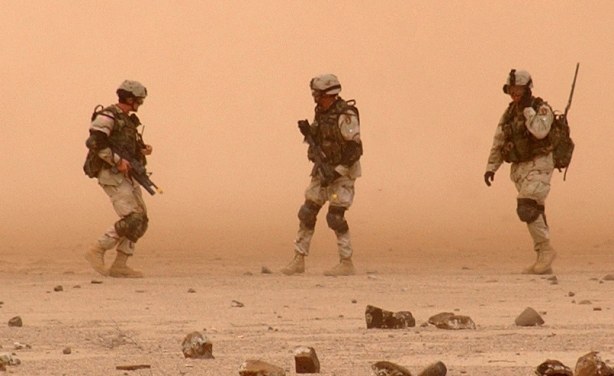 Joint Task Force-Horn of Africa (file photo).
Djibouti: Why Did Qatar Leave the Djibouti-Eritrea Border?

Al Jazeera, 18 June 2017

The media has been quick to associate Qatar's decision to withdraw its peacekeeping forces from the disputed Djibouti-Eritrea border with the Gulf crisis. This connection was most… Read more »

Sudan: President Al-Bashir Leaves for Saudi Arabia

SNA, 19 June 2017

President of the Republic, Field Marshal Omer Al-Bashir, Monday left for Saudi Arabia to perform Ummrah. He was seen off at Khartoum Airport by the First Vice - President of the… Read more »

Sudan: President Al-Bashir Affirms State Keenness to Reconcile Between Sister Gulf States

SNA, 18 June 2017

President of the Republic, Field Marshal Omer Al-Bashir, has affirmed Sudan keenness to make good offices for reconciliation between the brothers in the Gulf. Read more »

Africa: Understanding the Qatar Question

The Herald, 15 June 2017

In response to allegations of Qatar's tolerance of terrorism, the Gulf States of Saudi Arabia, United Arab Emirates, Bahrain and Egypt issued a Press statement on June 8, 2017,… Read more »

Egypt: Media Blocked, Threatened in Dispute With Qatar

HRW, 14 June 2017

Arab countries engaged in a dispute with Qatar have shut down media outlets with links to or considered sympathetic to the Qatari government, Human Rights Watch said today. The… Read more »

Sudan: President Bashir Renews Sudan Endeavors to Find a Solution to the Gulf Crisis As Soon As Possible

SNA, 14 June 2017

The President of the Republic Omar Bashir on Wednesday reaffirmed that Sudan would continue to exert efforts for reinvigoration of the diplomatic and political efforts seeking to… Read more »
InFocus
While some countries have chosen to wait and see, some East African countries have expressed worries over the crisis and hopes for reconciliation that would help serve the ... Read more »

Several African Muslim-majority countries have already taken sides but experts warn that the choices countries make could later deeply affect them. Read more »