Donors Pledge U.S.$352 Million to Assist Uganda With Refugees
UN Secretary General Antonio Guterres has commended the country for its "exemplary" open-door refugee policy.
Uganda: Donors Pledge U.S.$352 Million for Refugees

Deutsche Welle, 23 June 2017

UN chief Antonio Guterres on Friday appealed to the international community to assist Uganda in dealing with a surging refugee influx from South Sudan. Donor pledges have fallen… Read more »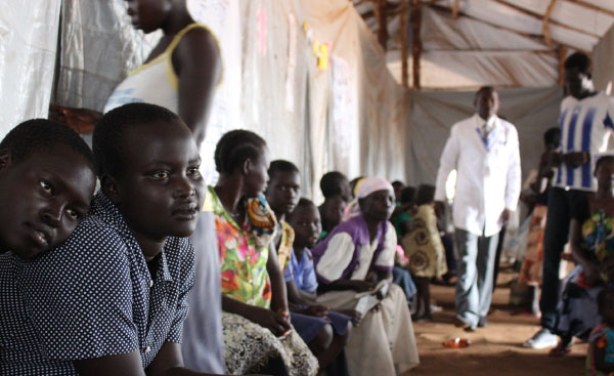 Two South Sudanese teenagers wait in queue to see a doctor at Bidi Bidi Refugee Camp.
InFocus
The massive influx of South Sudanese refugees into northern Uganda during the past year has strained the country's already overburdened health care system. Read more »

Refugee Law Project, a Kampala-based NGO, explains that refugees get assistance when they are in settlements but the moment they choose to move to urban areas they are expected to ... Read more »

Minister for Disaster Preparedness Hillary Onek has warned that those who refuse to return will be issued with three-month extensions after which they must leave. Read more »