What's Next For Uncertain Zambians?
With the leader of the main opposition party Hakainde Hichilema and his co-accused still in prison on treason charges, a suspension of 48 MPs from Hichilema's United Party for National Development for boycotting an address by President Edgar Lungu and now a state of emergency, one would wonder what could be next.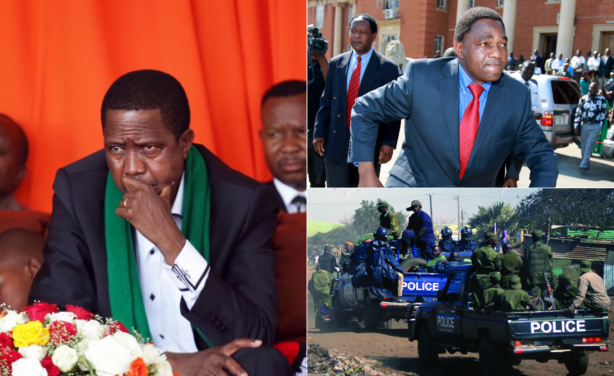 President Edgar Lungu, opposition politician Hakainde Hichilema and Zambian police (file photo).
InFocus
"As president, I will not tolerate this lawslessness," President Edgar Lungu said in a national address on both radio and television. He was speaking following a fire that ... Read more »

"Yes, our country maybe facing many challenges, but count on us, we will unite and develop it, we will not spend time persecuting those opposed to us because that is democracy. ... Read more »