Amnesty Reveals War Crimes in Fight Against Boko Haram
Hundreds of people in Cameroon accused of supporting Boko Haram, often without evidence, are being brutally tortured by security forces, Amnesty International said in a new report. The human rights group alleged "horrific and widespread torture at 20 sites, including four military bases, two facilities run by intelligence services, a private residence and a school."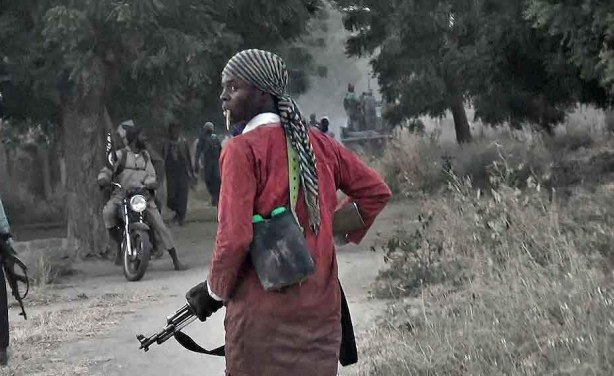 A Boko Haram fighter (file photo).
Documents
Publisher:

Publication Date:

20 July 2017

Since 2014, the armed group Boko Haram has killed over 1,500 civilians in the Far North region of Cameroon, through a series of brutal and often ... see more »
Video
Publisher:

Publication Date:

20 July 2017

The fight against Boko Haram is the right cause. But the use of secret torture chambers in Cameroon is only an addition to the terrifying threats that ... see more »
Nigeria: UN Opposes Forced Return of Nigerian Refugees From Cameroon

Guardian, 17 July 2017

The United Nations (UN) has opposed the Cameroonian government's "forced repatriation" of 130, 000 Nigerian refugees to the border towns of Banki, Gwoza and Pulka in Borno State. Read more »

Nigeria: Northern Nigeria - Refuge for IDPs Fleeing Boko Haram

Al Jazeera, 16 July 2017

They have fled their homes, schools, and farmland, often more than two years ago, and still cannot return home. Read more »

Nigeria: UN Regrets Killing of 97 Nigerians in Bakassi, Commends Osinbajo

Premium Times, 18 July 2017

The UN Office for West Africa and the Sahel, UNOWAS, has commended Acting President Yemi Osinbajo for his handling of the recent conflict in Bakassi Peninsula, which affected… Read more »
InFocus
The plight of Bakassi indigenes has taken a turn for the worse as at least 97 Nigerian people were killed by Cameroon police for allegedly failing to pay a N100,000 boat levy. Read more »