Grace Mugabe Suspects Demons As Sons Go Wild
First Lady Grace Mugabe has reportedly admitted that her two sons Robert Junior and Chatunga Bellarmine were giving her sleepless nights. "We are experiencing serious problems in society as demons attack our children. Most of them are drinking alcohol excessively at a tender age, abusing drugs and engaging in other unnecessary behaviors," she said.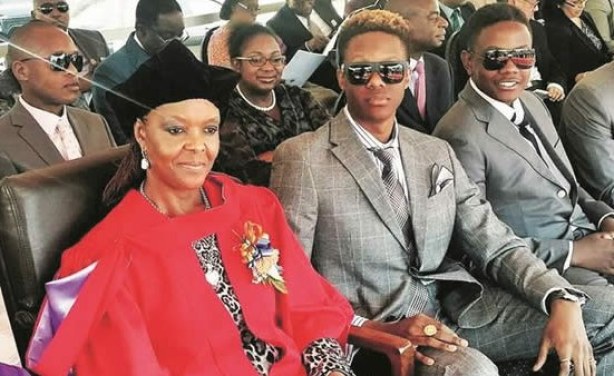 The Mugabes: From left Grace, Robert Jnr and Bellarmine Chatunga (file photo).
InFocus
Barely two weeks after First Lady Grace Mugabe's emergency trip to look for accommodation for her sons, the two have been evicted from the luxurious apartment in Johannesburg's ... Read more »