Mugabe's 'Party Animals' at it Again
Barely two weeks after First Lady Grace Mugabe's emergency trip to look for accommodation for her sons, the two have been evicted from the luxurious apartment in Johannesburg's affluent Sandton area after a violent brawl. Mugabe has in the past admitted having problems with his children, whom he said also lacked basic survival skills.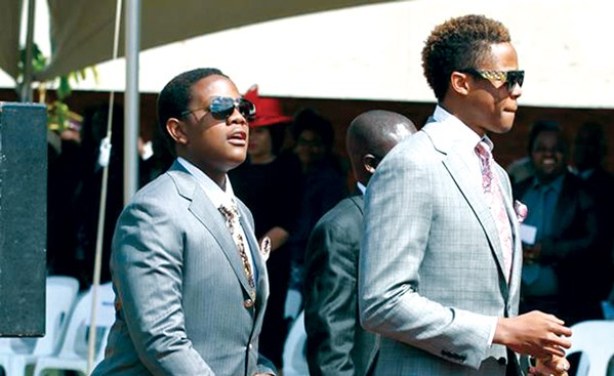 President Robert Mugabe's sons, Robert Junior and Chatunga Bellarmine (file photo).
InFocus
First Lady Grace Mugabe has missed a Zanu PF rally in Masvingo to attend to an emergency relating to her sons' accommodation in neighbouring South Africa, President Robert Mugabe ... Read more »

President Robert Mugabe has reportedly openly admitted having problems with his children whom he said also lacked basic self-survival skills. Read more »