Remains of People of Chinese Descent Found in Kenya
The three skeletons had 'front teeth that are exclusive to East Asians' and DNA analysis confirmed this. One of skeletons appears to date from around the time of Chinese navigator Zheng He, who travelled to East Africa in the 15th century.
InFocus
Tang pottery and coins found in Africa present the most direct evidence of Sino-African trade, and Tang clay figurines and paintings of Africans have been found in China, showing ... Read more »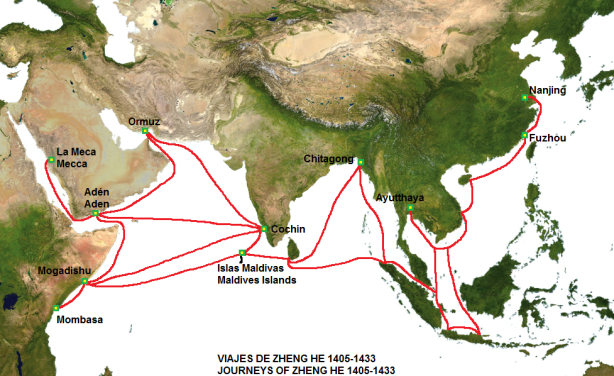 Chinese navigator Zheng He's travels in the 15th century.