First Lady Goes Back to London As Nigerians Await Buhari's Return
Aisha Buhari, the wife of President Muhammadu Buhari, had returned from the United Kingdom only last week, assuring Nigerians that her husband was in good health and would be home soon. The president has been in London since May 7 for medical treatment.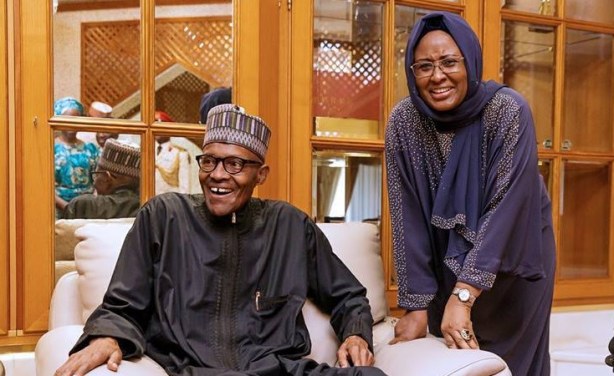 President Muhammadu Buhari and wife Aisha Buhari.
Nigeria: Again, Aisha Buhari Returns to London

This Day, 8 August 2017

First Lady, Mrs. Aisha Buhari, at the weekend again returned to London to join her husband, President Muhammadu Buhari, who had been on medical vacation since March 7. Read more »