All Talk, Yet No Action Taken on South Africa's Marikana Massacre
Legal proceedings against the 72 police officers involved in the killing of 34 miners during the Marikana massacre has not yet started, five years after the tragedy, the National Prosecuting Authority has said. The same can be said for the promises made by the government to pay the victims' families.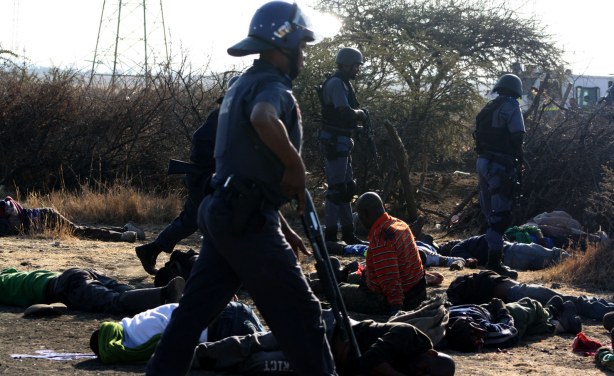 Police on the scene at Lonmin platinum mine in Marikana in the North West where 34 miners were killed in August 2012.