Crackdown on Riots - Kenyan Police to Be Sued Over Baby's Death
Governor-elect Anyang' Nyong'o has promised that together with the Law Society of Kenya, they will seek legal redress against the police for six-month-old Samantha Pendo's death and many other incidents. Pendo was allegedly hit by a police officer during an operation to stop demonstrations that had been caused by disputed presidential poll results.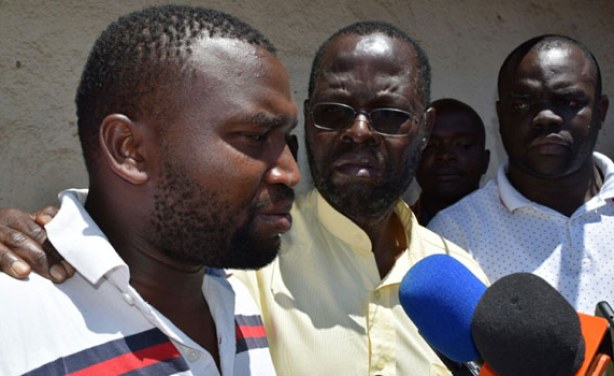 Samantha Pendo's father, Joseph Abanja, is consoled by Kisumu Governor-elect Anyang' Nyong'o.
InFocus
The six-month-old girl, who had slipped into a coma after allegedly being hit by a police officer in Kisumu County during action against post-election rioters, has died. "I demand ... Read more »