Tanzanian Girls' Monthly Nightmare Forces Them Out of School
A survey by the Daily News has found out that the majority of girls in Tanzania's Geita District miss school while menstruating. Many eventually drop out due to inability to access sanitary pads which is mostly caused by financial challenges, cultural believes and stigma.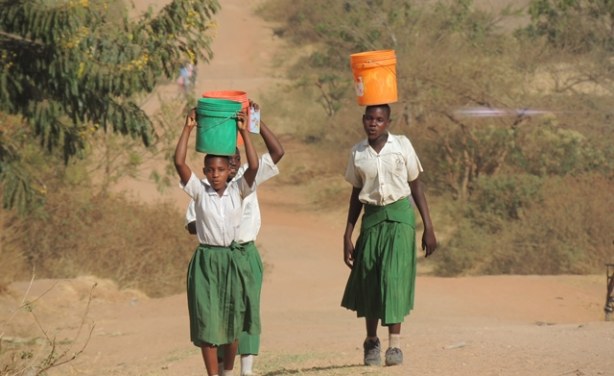 Some of the girls carrying buckets of water to school.
Tanzania: MHD - Plea for 'Every Schoolgirl a Pad'

Daily News, 30 May 2017

School girls from low-income families are still skipping classes for want of sanitary products - prompting lawmakers and civil society organization (CSO) leaders to plead with the… Read more »

Tanzania: For Girls, Menstrual Hygiene Still Matters

Citizen, 5 March 2016

It is Women's Day on Tuesday, March 8. According to UN Women, this year's theme is: "Planet 50-50 by 2030: Step It Up for Gender Equality". But, in Tanzania, as it is in most… Read more »