Obasanjo Blames Ex-President Jonathan for Boko Haram's Spread
Former president Olusegun Obasanjo says ex-president Goodluck Jonathan did not believe the Boko Haram insurgency was a serious issue. Obasanjo said Jonathan believed the insurgency was a ploy by the north to stop him from getting re-elected.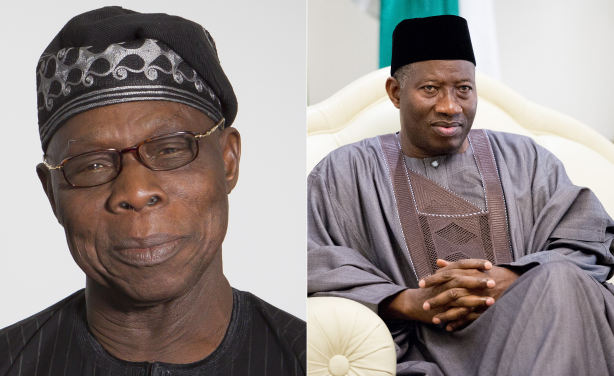 Former presidents Olusegun Obasanjo, Goodluck Jonathan.