Liberia Gears Up for Most Unpredictable Elections Yet
On October 10, Liberians will go to the polls in what is shaping up to be the country's most hotly-contested and unpredictable elections yet, write Robtel Neajai Pailey & David Harris for African Arguments.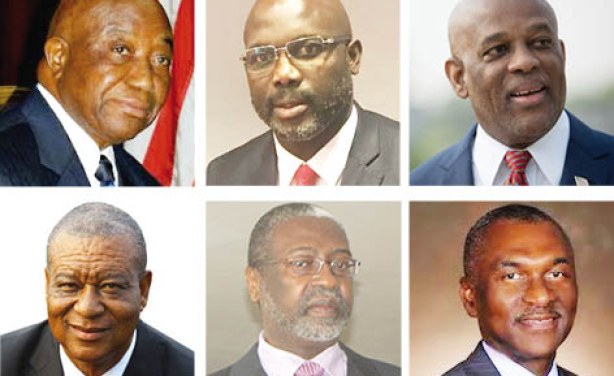 Liberian presidential candidates: (L-R) Joseph Boakai, George Weah, Charles Brumskine, Benoni Urey, Mills Jones, Alexander Cummings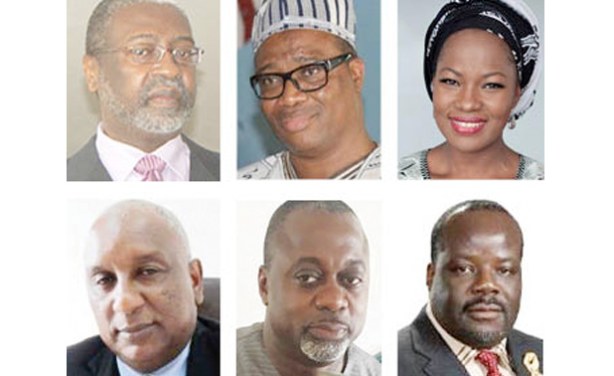 Clockwise from top left: Dr. J. Mills Jones, Simeon Freeman, MacDella Cooper, Jeremiah Whapoe Whapoe, MacDonald Wento and Sen. Oscar Cooper.
Liberia: Who Using State Resources for Campaign?

New Democrat, 13 September 2017

The Carter Center election observation mission in Liberia has highlighted several issues associated with the ongoing electoral process in the country including concern that some… Read more »

Liberia: ALP Ready for Showdown

New Dawn, 14 September 2017

Partisans, supporters and sympathizers of the All Liberian Party or ALP are gearing up for the official launch of the party's campaign in Montserrado County this Friday, 15… Read more »

Liberia: Iredd Condemns Legislature Used As Campaign Ground

New Dawn, 14 September 2017

The Institute for Research and Democratic Development or IREDD strongly condemns use of the Capitol Building to campaign for political candidates, saying the Legislature is a place… Read more »

Liberia: Vice President Joseph Boakai Walking Through Valley of Darkness

FrontPageAfrica, 13 September 2017

A lot is going on within the Unity Party, but there's been no admission. Yet, Vice President Boakai, who now seeks to become President, is arguably moving strong in his own way,… Read more »
InFocus
President Ellen Johnson Sirleaf has been seen on the campaign trail, but not for Vice President Joseph Boakai. Read more »

Macdella Cooper's new party, the Liberia Restoration Party, has said it lacks confidence in her ability to lead. Read more »

The former chairman of the ruling Unity Party, Varney Sherman, has said that he's confident that Vice President Joseph Boakai can win the upcoming elections whether or not he gets ... Read more »