Zimbabwe's Opposition Dismiss Tsvangirai Death Hoax
Officials from the opposition Movement For Democratic Change have dismised the rumour circulating on social media claiming that their leader Morgan Tsvangirai is dead. Tsvangirai, who was diagnosed with cancer of the colon, says he is responding well to what has been described as a routine medical procedure, after being airlifted to South Africa.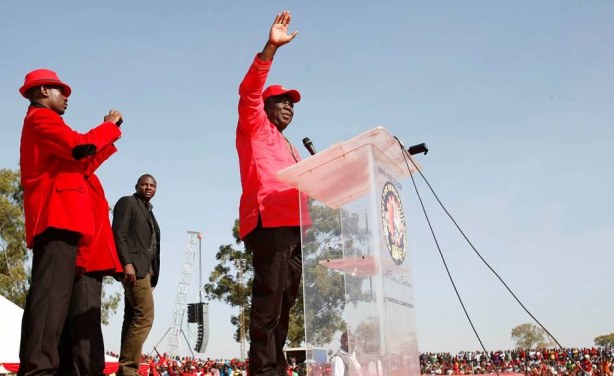 MDC-T President Morgan Tsvangirai addressing a rally (file photo).
InFocus
Morgan Tsvangirai, 65, announced last year that he had been diagnosed with cancer of the colon and that he had begun chemotherapy. Read more »