Ugandan President Meets With UK on Conflict in East Africa
President Yoweri Museveni, who is attending the UN General Assembly in New York, says Uganda supports U.S president Donald Trump's political declaration on reforming the UN. He has also met with the United Kingdom's Foreign Secretary Boris Johnson on the situation in Somalia, South Sudan and Burundi.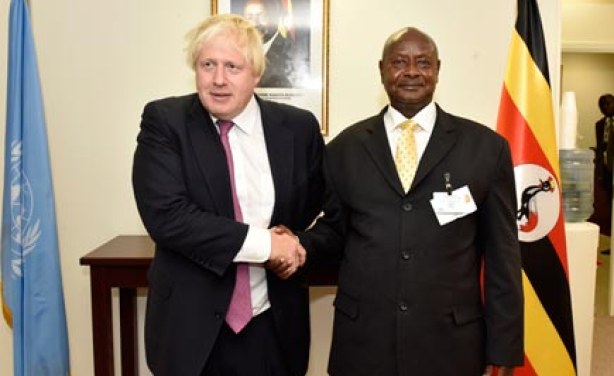 President Yoweri Museveni poses for a photo with UK Foreign Secretary Boris Johnson during a meeting in New York City on September 18, 2017.
InFocus
The standoff between the U.S. and North Korea, conflict and human rights abuses around the world, the sustainable development goals and the urgent work of reforming the ... Read more »