Get House in Order for Poll, Court Tells Kenya's Electoral Body
In its full judgment for nullifying the August 8 presidential election, the Supreme Court judges have reprimanded the Independent Electoral and Boundaries Commission for defying the order to open its system for scrutiny, saying this could have helped the commission debunk the National Super Alliance's claims that its servers were hacked. The polls body, in the repeat presidential poll, have been ordered to put in place a complementary system for use when technology fails.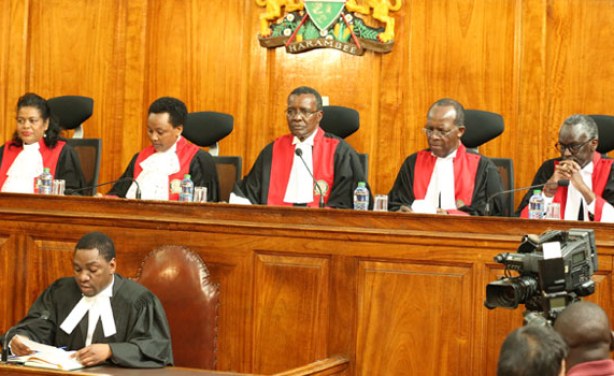 Supreme Court judges.
InFocus
The president says he expects the Independent Electoral and Boundaries Commission to conduct the repeat poll. He said no one had the right to "impose conditions" on the commission ... Read more »

Jubilee supporters demonstrationing outside the Supreme Court say the court should have ordered a recount of the votes following a petition filed by the National Super Alliance ... Read more »

The Independent Electoral and Boundaries Commission's decision on whether to change the date of the fresh presidential election is not likely to be made public until September 18, ... Read more »