Nigerian President Stops Off in London for Medical Appointment
The Special Adviser to the President on Media and Publicity, Femi Adesina, says President Muhammadu Buhari will spend only four days in London after which he will return to Nigeria. The President is in London after being in New York at the United Nations General Assembly.
Nigeria: Buhari Returns to London

Daily Trust, 22 September 2017

President Muhammadu Buhari yesterday left New York for London having attended the 72nd Session of the United Nations General Assembly. Read more »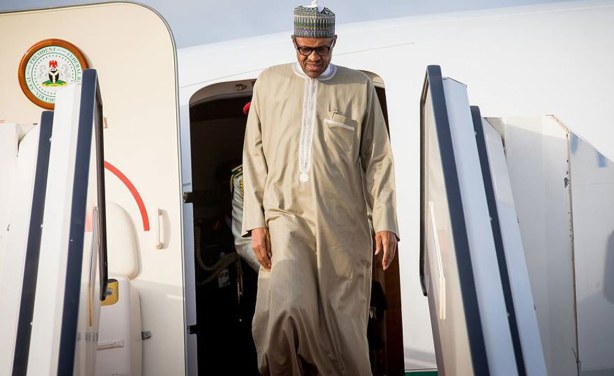 President Muhammadu Buhari.
Nigeria: Buhari Leaves New York for London

Premium Times, 21 September 2017

President Muhammadu Buhari has departed New York, where he attended the 72nd UN General Assembly, for the United Kingdom. Buhari was in New York to join other world leaders for the… Read more »

Nigeria: President Leaves New York for London

This Day, 22 September 2017

President Muhammadu Buhari has left New York, United States, where he participated at the 72nd session of the United Nations General Assembly (UNGA). Read more »