UN Should Treat People It Serves With Respect - Rwandan Leader
President Paul Kagame was addressing the 72nd United Nations General Assembly in New York, attended by global Heads of State and leaders of international organisations. He has called on member states to offer their support to the body's Secretary General Antonio Guterres as he seeks to make the organisation "effective and transformational".
Rwanda: Rwanda Backs UN Reforms - Kagame

New Times, 21 September 2017

President Paul Kagame has said that Rwanda supports the planned United Nations reforms, noting that it will improve efficiency of the world organisation. Read more »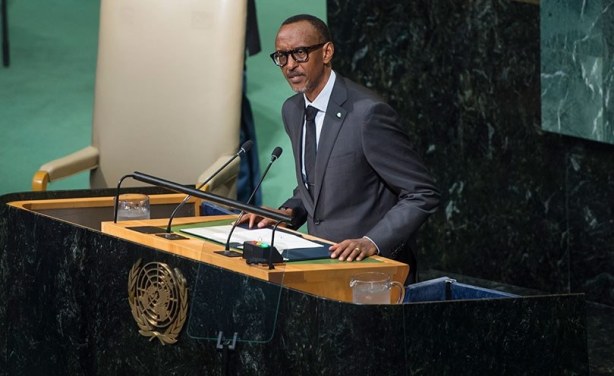 President Kagame addresses the UN General Assembly in New York, U.S.