British Airways Sacks Hostess Who Made Racist Nigerian Remarks
A video emerged showing a woman wearing British Airways flight attendant uniform making racist comments about Nigerian passengers. The woman's clip was captioned "I can't cope with this flight", and she says "all Nigerians are going to be asking for upgrades".
Video
Author:

Snapchat

Publisher:

Publication Date:

26 September 2017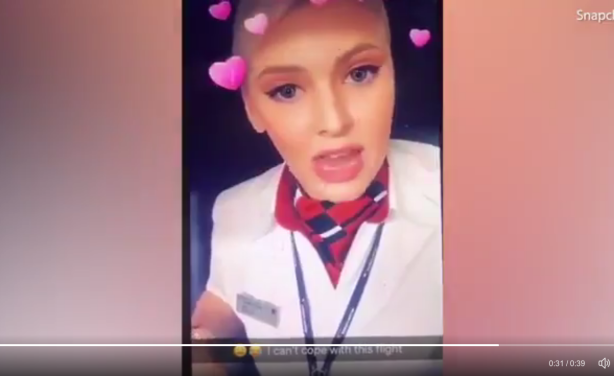 A woman wearing a British Airways flight attendant's uniform seen making racist comments about Nigerians.