Cameroon Accused of Torture, Abuse and Forced Return of Nigerians
A Human Rights Watch report has claimed that Cameroonian soldiers have tortured, assaulted, and sexually exploited tens of thousands of Nigerian refugees since early 2015. The deportations violate international and Cameroonian law and constitute one of the world's largest recent cases of illegal forced repatriation, the rights group said.
Cameroon: Back to War - Cameroon Forcibly Deporting Nigerian Refugees

IRIN, 27 September 2017

Cameroonian soldiers are using "extreme physical violence" to force tens of thousands of refugees fleeing the Boko Haram insurgency to return to northeastern Nigeria, Human Rights… Read more »

Nigeria: Fear of Boko Haram - Cameroon Deports 100,000 Nigerians

Vanguard, 28 September 2017

The Human Rights Watch, HRW, has said Cameroon deported 100,000 Nigerian refugees in the hope of stemming the spread of Boko Haram. Read more »

Cameroon: Mass Forced Return of Nigerian Refugees

HRW, 27 September 2017

Cameroon's military has carried out a mass forced return of 100,000 Nigerian asylum seekers in an effort to stem the spread of Boko Haram, Human Rights Watch said in a report… Read more »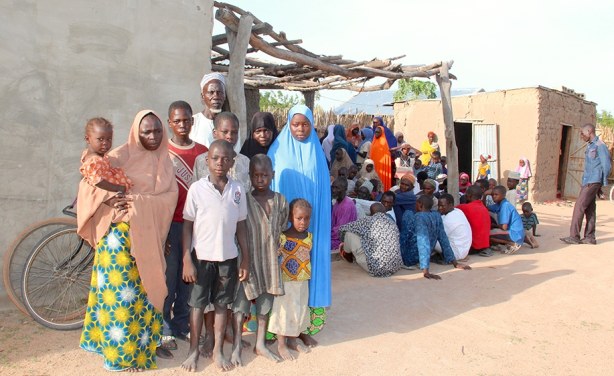 Nigerian refugees fleeing Boko Haram militants.
InFocus
The UN refugee agency has criticised Cameroon for forcing thousands of refugees to return to Nigeria against their wishes, despite a recent agreement between the countries. The ... Read more »

The Borno government has said that it plans to evacuate 78,000 internally displaced persons. The refugees have urged the state government to facilitate their return home. Read more »