More Suspected Monkeypox Cases in Nigerian States
The states that have reported cases of the monkeypox virus are Bayelsa, Rivers, Ekiti, Akwa Ibom, Lagos, Ogun and Cross River. The Nigerian Centre for Disease Control has said that samples collected from each of the suspected cases for laboratory confirmation and results are still pending.
Nigeria: Reports of Monkeypox Spreads to 7 States

Leadership, 12 October 2017

The federal government is yet to ascertain that the strange disease which broke out in Bayelsa State and has spread to seven others with a total recorded 33 cases, is actually the… Read more »

Nigeria: No Monkeypox Case Confirmed, Says Centre for Disease Control

Nigeria Centre for Disease Control, 9 October 2017

Following the notification of a suspected monkeypox outbreak on the 22nd of September, 2017 in Bayelsa State, other suspected cases have been reported from six more States,… Read more »

Nigeria: Suspected Monkeypox Cases Reported in Lagos

Premium Times, 9 October 2017

The Lagos State government on Monday alerted the public of a possible outbreak of the new viral disease, Monkeypox, saying two suspected cases have been recorded in the state. Read more »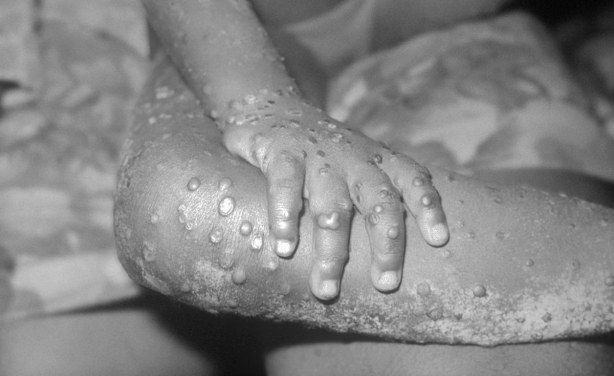 Monkeypox (file photo).
InFocus
The health sector is treating an increasing number of patients who are being tested for Monkeypox - a smallpox-like virus that leaves victims with a painful rash and can be fatal ... Read more »

Nigeria is grappling with a suspected outbreak of monkeypox, a smallpox-like virus that leaves victims with a painful rash and can be fatal if not properly treated. The Minister of ... Read more »

Fear has gripped the residents of Bayelsa State as a deadly viral epidemic known as "monkeypox" has broken out in the state. At least 10 people, including a medical doctor, ... Read more »