17 Killed in Mozambique Gun Battles
Unknown gunmen have attacked a string of police stations in a small town in northern Mozambique killing two policemen and one civilian. The 14 attackers were gunned down, police have said, adding that they have detained 52 people linked to the gun battles.
Mozambique: 17 Killed as Gunmen Attack Police

AIM, 11 October 2017

The Mozambican police on Tuesday announced the arrests of 52 people in connection with the armed islamist attack against the town of Mocimboa da Praia, in the northern province of… Read more »
Video
Publisher:

SABC Digital

Publication Date:

11 October 2017

Mozambican Police have arrested 52 suspects linked to gun battles that claimed 17 lives. All the suspects are Mozambique nationals. The motive for the ... see more »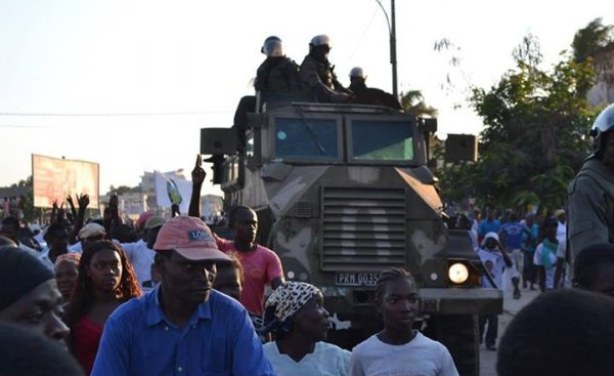 Riot police (file photo).