No Room at the Inn- Seychelles Issues Warning to Hotel Developers
The Seychelles is a small island nation whose economy relies heavily on tourism. Tour operators have informed the tourism ministry that not enough hotel rooms are available to accommodate visitors to the country.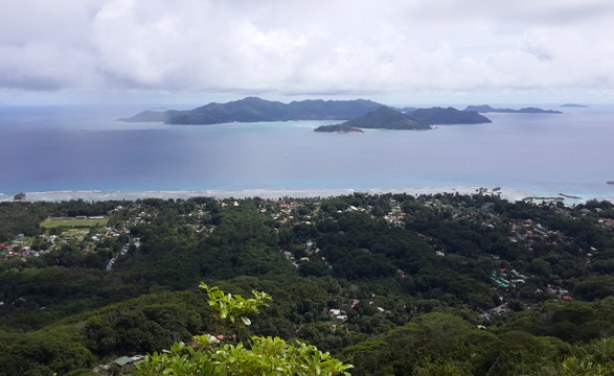 Belle Vue (La Digue) From 300m high, this view point is situated on the island of La Digue, the third-most populated island of Seychelles. As the name suggest it's a beautiful view of some of islands close by including Ile Coco, Felicite, Marianne, l'Ilot Ave Maria and the island of Mahe and Praslin in the distance.
Africa: Seychelles Wins 'Best Island' in Africa and Middle East for 2nd Straight Year

Seychelles News Agency, 24 July 2017

Seychelles has won the award for 'Best Island in Africa and the Middle East' by 'Travel + Leisure' for the second consecutive year. Read more »

Mauritius: Seychelles Tourism Minister Discusses Collaboration in Security and Tourism Matters With PM

Government of Mauritius, 3 August 2017

The Minister for Tourism, Civil Aviation, Ports and Marine of Seychelles, Mr Maurice Jean Leonard Loustau-Lalanne, paid a courtesy call on the Prime Minister, Minister of Home… Read more »

Seychelles: 10 Airlines Connecting the World With Seychelles

Seychelles News Agency, 5 October 2017

Seychelles, an island nation in the western Indian Ocean, relies heavily on the tourism industry to sustain its economy. Read more »
Photo Essay
Picture 1 of 7

Seychelles is a small island nation whose economy is largely dependent on protecting its natural environment for tourism. The government and various organisations are working hard to ensure the ... see more »