Senegal and International Community Commit to End Child Marriage
Senegal is hosting a high-level meeting on ending child marriage in West and Central Africa. The prevalence rate of the practice in the country is 32%, according to organizers. They say if the current trends continue, nearly half of all married girls will be African by 2050.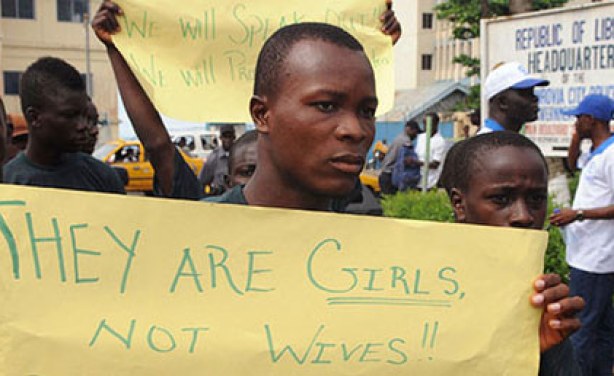 People attend a rally opposing child marriage in Monrovia (file photo).
InFocus
Newly appointed justice minister Happyton Bonyongwe says government has completed drafting a bill, which criminalises child marriages and is working on another bill with proposed ... Read more »

The government has launched a strategy document seeking to end child marriage in Nigeria by 2030. Read more »

In her family's house in a rural village in the municipality of Baroueli, located in the Segou region of Mali, 20-year-old Djeba gives a broad smile as she sits her son on her lap. ... Read more »