Namibia Deploys Troops to Lesotho
Namibia will be sending a military peacekeeping contingent to Lesotho to help quell tensions in that country. Lesotho has been experiencing political unrest and violence after an army commander and two senior officers were killed in a shoot-out at an army barracks in September this year.
Lesotho: Namibia Deploys Troops to Lesotho

Lesotho Times, 21 October 2017

THE government of Namibia has approved the deployment of 250 soldiers to Lesotho as part of a 1 200-strong Southern African Development Community (SADC) standby force scheduled to… Read more »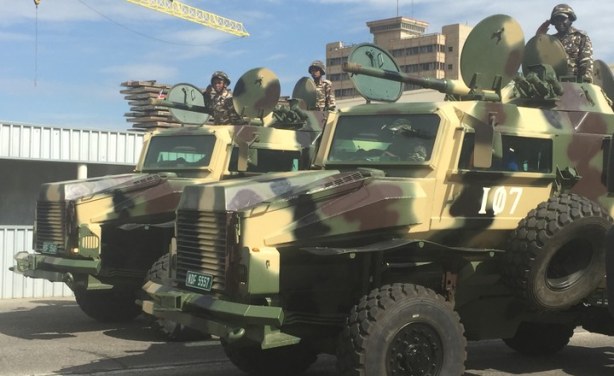 Namibian army.
InFocus
The Southern African Development Community (SADC) has deployed a standby force from South Africa, Angola and Mozambique, into Lesotho, as the regional bloc moves to avert another ... Read more »