Why Nigeria's Boko Haram Suspects Deserve Fair Trials
The military has arbitrarily arrested thousands of civilians without access to lawyers for alleged involvement in the Boko Haram insurgency, writes Babatunde Olugboji, a longtime journalist and the deputy program director at Human Rights Watch. Now the Justice Ministry says the trials will be "speedily handled".
Nigeria: Why Boko Haram Suspects Deserve Fair Trials

allAfrica, 25 October 2017

As I waited at Nigeria's Murtala Mohammed Airport in Lagos, watching bags of various colors and shapes tumble onto the carousel, I cast a glance around the airport. It always feels… Read more »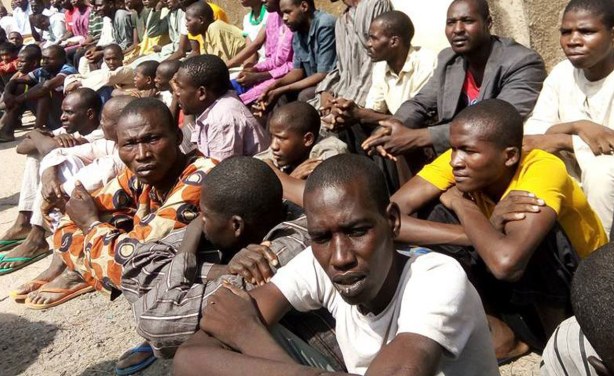 Boko Haram suspects.
InFocus
The justice ministry has said that 1,600 suspects will be tried early next month and the cases will be speedily handled. Read more »