Competition for ANC Top Spot Enters Final Stage in South Africa
Deputy President Cyril Ramaphosa has announced his running mates at a rally in Sekhukhuneland, Limpopo, ahead of the African National Congress' (ANC) looming elective conference, where either he or Nkosazana Dlamini-Zuma, the preferred candidate in the ruling party's heartland of KwaZulu-Natal, will assume control of the party's leadership.
Video
Publisher:

Publication Date:

6 November 2017

ANC deputy president Cyril Ramaphosa has announced Science and Technology Minister, Naledi Pandor, as his deputy presidential candidate, Gwede ... see more »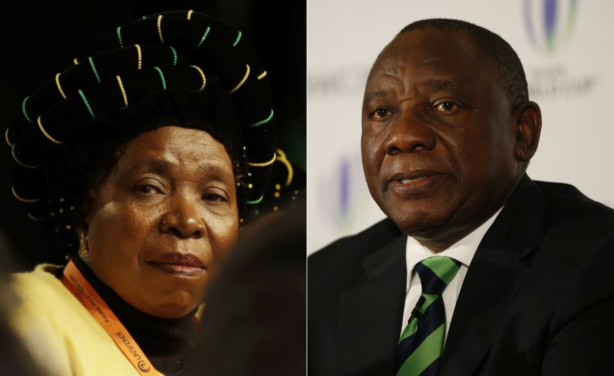 Left: ANC MP Nkosazana Dlamini-Zuma. Right: Deputy President Cyril Ramaphosa.
InFocus
As the December elective conference of the ruling African National Congress nears, a clear divide appears to be emerging between those who are supporting Deputy President Cyril ... Read more »

Deputy President Cyril Ramaphosa has learnt how tough it is to run a campaign based on ethics and morality when you have a few smallanyana skeletons of your own in the cupboard, ... Read more »