Former Minister Talks of Military Coup in Zimbabwe
Zimbabwe's former home affairs minister, now the leader of the opposition Zapu party, Dumiso Dabengwa, has reportedly said that a military coup "cannot be ruled out" in the country following the sacking of former vice president Emmerson Mnangagwa. He says that it was likely that most Zimbabweans could back this move "as they are tired of President Robert Mugabe's rule".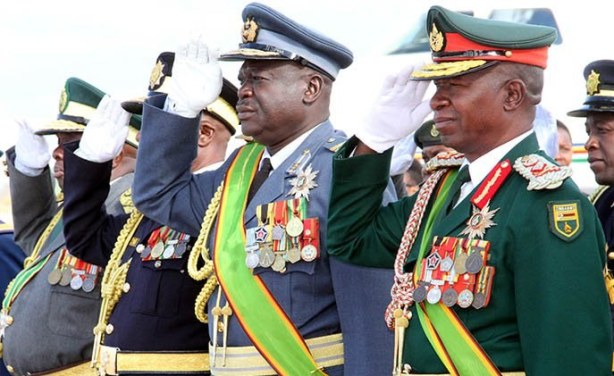 Zimbabwe's Service chiefs (file photo).
InFocus
First Lady Grace Mugabe has declared that under-fire Vice President Emmerson Mnangagwa should be gone from both the government and Zanu-PF, before the ruling party's extraordinary ... Read more »

Zimbabweans have reacted with mixed emotions after President Robert Mugabe fired his deputy and long-time ally Emmerson Mnangagwa. Some social media users were sympathetic to the ... Read more »

This follows a weekend of rallies where President Robert Mugabe and his wife directly indicated that Vice President Emmerson Mnangagwa - who has been leading a faction of the ... Read more »