Zimbabwe's Robert Mugabe Axed From Ruling Party
President Robert Mugabe addressed Zimbabweans on television on Sunday night, acknowledging discontent in party and country, but failed to meet expectations that he would announce his resignation.
This was despite the decision of the ruling party's central committee earlier in the day to depose him as party leader. Both he and his wife, Grace, were removed from their party posts and he was replaced as party leader by former vice-president Emmerson Mnangagwa.
Zimbabwe: Mugabe Axed From Ruling Party

allAfrica, 19 November 2017

Zimbabwe's ruling Zanu-PF party has axed President Robert Mugabe as leader and first secretary of the party, reports NewsDay from Harare. Read more »
Video
Publisher:

Publication Date:

19 November 2017

Zanu-PF secretary for legal affairs Patrick Chinamasa announces the results of Zanu PF congress' broadcast live on television. see more »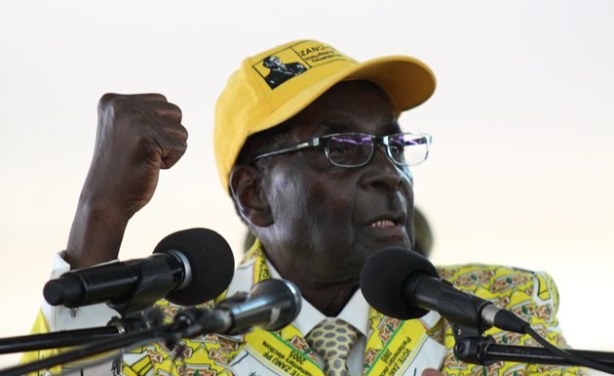 Zimbabwean President Robert Mugabe (file photo).
InFocus
President Robert Mugabe, confined by the military to his private residence since Tuesday night, is expected to hand over power imminently to his former deputy Emmerson Mnangagwa, ... Read more »

It would be wiser for countries like Russia and China which is Zimbabwe's biggest investor, to play it safe and not antagonise the major political players, so that they have ... Read more »