Zimbabwe President Mugabe Addresses Nation, Doesn't Quit
In astonishing scenes on Sunday night, President Robert Mugabe did not resign as expected. It was widely expected that Mugabe would announce that he was stepping down after 37-years in power, but that has not happened. His address to the nation begins 56 minutes into the broadcast in the video clip below.
InFocus
President Robert Mugabe addressed Zimbabweans on television on Sunday night, acknowledging discontent in party and country, but failed to meet expectations that he would announce ... Read more »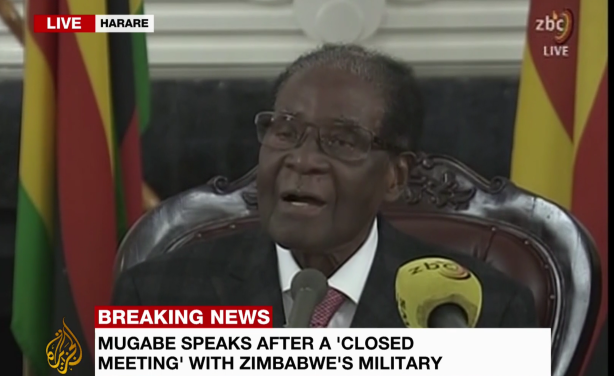 President Robert Mugabe speaking to the Zimbabwean nation on the Zimbabwe Broadcasting Corporation's television channel.