Nigeria Oil Spills Double Infant Mortality Risk, Research Shows
The study by scientists at Switzerland's University of Saint Gallen shows that babies born in the Delta region are twice as likely to die in the first month of life if their mothers were living close to an oil spill before they became pregnant. Scientists studied data on infant mortality and oil spills has described their results as "shocking", reports Henry Ridgwell from VOA.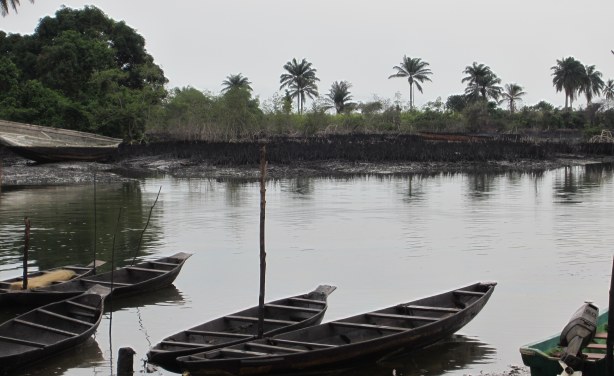 People of Bodo community are still waiting for a clean-up (file photo).
Video
Author:

VOA News

Publisher:

Publication Date:

22 November 2017

Babies are much more likely to die in their first few weeks of life if their mothers live close to the site of an oil spill, according to new ... see more »
InFocus
Two oil spills between 2008 and 2009 caused by corroded Shell pipelines have devastated the livelihoods of the the fishing community of Bodo in the Niger Delta. Royal Dutch Shell ... Read more »

A youth leader has attributed the cause of the oil spill to the recent repairs of the pipeline which was earlier destroyed by the Niger Delta Avengers militants. Read more »