Chinese Construction Workers Abandoned Us - Ugandan Women
Jacqueline Adero, 20, went to Karuma to look for a job and started a relationship with a Chinese national working on a hydropower dam. The man promised to marry her and take her to China. But she soon realised he was returning to China without her - even though she was pregnant.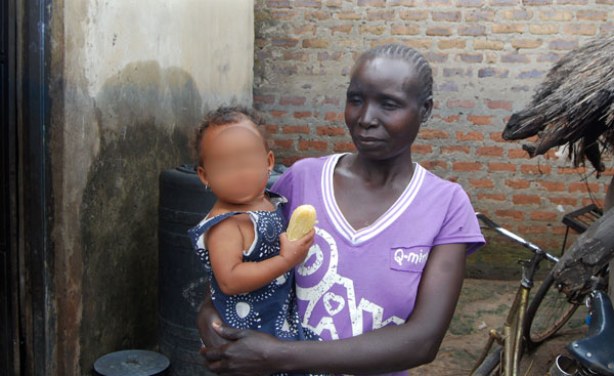 A woman holds her granddaughter, who was fathered by a Chinese national working at Karuma hydropower dam.