More Than 20 People Killed in Recent Ethiopia Clashes
The Ethiopian government says the fatalities last week are part of "ethnic tensions between Oromo and Somalis" over a longstanding border dispute.
InFocus
What reportedly started as a protest against the recent displacement of Oromos from the Somali regional state broke down into ethnic attacks near Illu Aba Bora zone of the Oromia ... Read more »

Somaliland, a semi-autonomous region in the Horn of Africa, has displaced thousands of ethnic Oromos, according to Negeri Lencho, Ethiopia's information minister. The conflicts are ... Read more »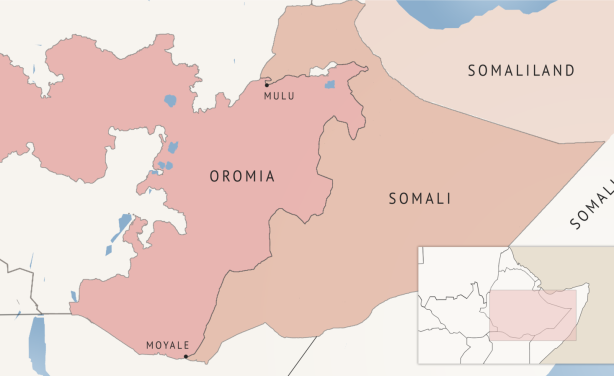 A map of Ethiopia's Oromia and Somali regions.