Senegal Cracks Down on Abuse of Talibe Street Kids
Sending children to traditional Quranic boarding schools remains a strong cultural tradition across West Africa. But some of their less scrupulous teachers force them to beg for money or food. Now Senegalese police and social workers are cracking down, not only by rescuing children but by arresting teachers. Lauren Seibert of Human Rights Watch reports.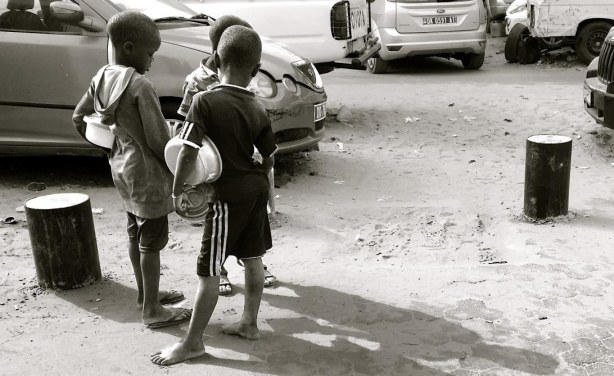 Talibés begging in downtown Dakar, Senegal.
Senegal: School Forces 50 000 Children to Beg on Streets

Thomson Reuters Foundation, 11 July 2017

At least 50,000 children are sent to beg in the streets to make money for teachers who beat them if they fail to bring in about 2,000 CFA francs ($3) per day Read more »

Senegal: Can Senegal Stop Child Begging, Trafficking by Islamic Teachers?

Thomson Reuters Foundation, 16 November 2016

Tens of thousands of children in religious schools across Senegal are forced to beg in the streets to make money for their teachers, activists say Read more »

Senegal: New Steps to Protect Talibés, Street Children

HRW, 28 July 2016

The Senegalese government's recent initiative to remove children including those forced to beg by their Quranic teachers from the streets is an important step in reforming a deeply… Read more »

Senegal: Sweeping Child Beggars Off Streets Won't Solve Trafficking, Activist Warns

Thomson Reuters Foundation, 4 July 2016

Children are sent or trafficked to beg for Islamic teachers, who beat them if they fail to bring in enough money, rights groups say Read more »
InFocus
Des dizaines de milliers d'enfants talibés au Sénégal continuent d'être forcés à mendier et de souffrir d'abus dans certaines écoles ... Read more »