One Year On, Is Ghana's President Delivering on Promises?
One factory per district, free secondary education, more investments from abroad, curbing corruption: Nana Akufo-Addo promised voters a lot during his 2016 election campaign. How much has been delivered this far?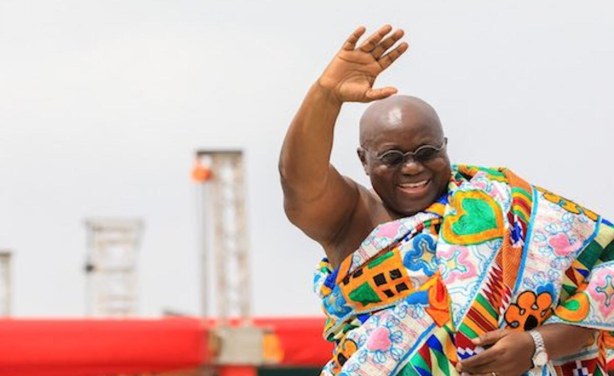 Nana Addo Dankwa Akufo-Addo was duly sworn in as the President of the Republic of Ghana at the Black Star Square, Accra on Saturday, January 7.
Ghana: 'Ghana's Macro-Economy Growing Stronger' - President Akufo-Addo

Ghana Presidency, 26 November 2017

The President of the Republic, Nana Addo Dankwa Akufo-Addo, says Ghana's macro-economy has grown stronger over the last 10 months, the period of stay of his government in office,… Read more »

Ghana: Govt to Develop Sustainable Agricultural Sector―president Akufo-Addo

Ghana Govt., 5 December 2017

Brong Ahafo Region-based farmer, Philip Kweku Agyeman, has emerged as National Best Farmer for 2017. Read more »

Ghana: Ghana Seeks More Direct Investment From UK

CAJ News, 1 December 2017

GHANA'S High Commissioner to the United Kingdomn Papa Owusu-Ankomah, has assured senior business executives of high return on their investment in the West African country. Read more »

Ghana: President Makes Firm Statement On African Autonomy From European Aid

This is Africa, 4 December 2017

Ghanaian President Akufo-Addo's quest to see Africa move beyond aid was once again on full display, after his latest speech in the presence of French president Macron sent a strong… Read more »
InFocus
Ghanaian President Akufo-Addo's quest to see Africa move beyond aid was once again on full display, after his latest speech in the presence of French president Macron sent a strong ... Read more »