Nigeria's Dangote Named One of World's 'Top 50'
Nigerian industrialist Aliko Dangote has been named by Bloomberg News as one of the world's top 50 executives, entrepreneurs, experts and entertainers this year. Bloomberg noted that he is dubbed "the quiet billionaire" for his "relatively frugal lifestyle" and said he had "fast-tracked plans to help his country of 180 million people import less of what it eats."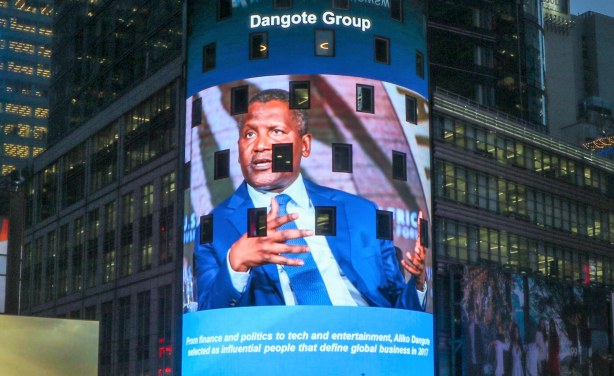 A photo of business tycoon Aliko Dangote was displayed in Times Square, New York after he appeared on the Bloomberg 50 list of the most influential people in 2017.