Ugandan Govt Faces World Criticism Over Media Freedom
The World Association of Newspapers and News Publishers and the World Editors Forum have written a letter to President Yoweri Museveni and police boss Kale Kayihura over dwindling media freedoms in the country, while the U.S. Ambassador to Uganda has described the media environment in the country as "increasingly threatening".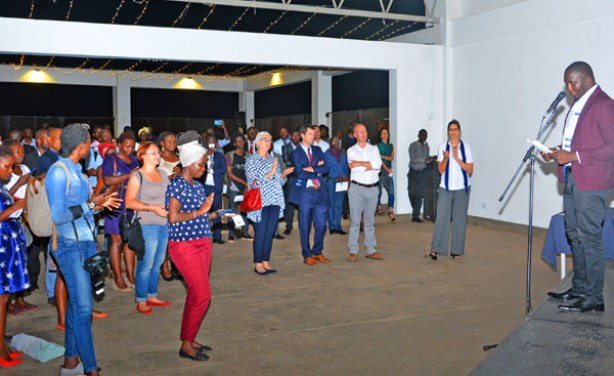 Daily Monitor photojournalist Abubaker Lubowa, right, delivers a speech about media freedom as US Ambassador Deborah Malac and other journalists look on during the launch of the Uganda Press Photo Award five-year anniversary publication in Kampala on Tuesday.
InFocus
The editors and directors of Red Pepper, a popular tabloid newspaper, will remain in jail until December 19 when a court will consider their bail appeal. The group was ... Read more »