South African Presidency Rejects 'State of Emergency' Report
A report by News24's sister publication Rapport alleging that regulations were being drafted relating to the State of Emergency Act 64 of 1997, which would give security officials far-reaching powers has been denied by the Presidency.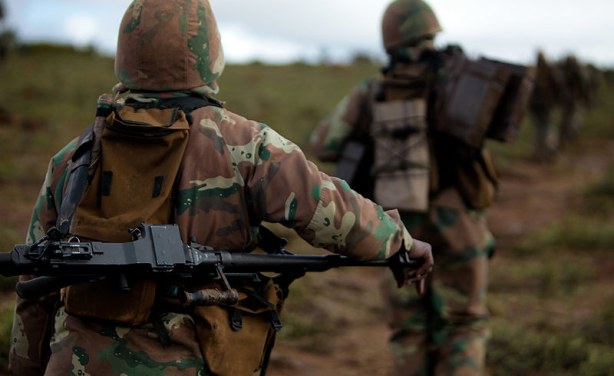 South African National Defense Force soldiers hike back up a hill during a joint U.S.-South African simulated assault on July 26 as part of Exercise Shared Accord 2011. SA '11 is a bi-lateral military training and civil assistance mission held annually throughout Africa.