Nigeria's Senate President Saraki Set to Face Tribunal Again
The Appeal Court has sent Senate President Bukola Saraki back to the Code of Conduct Tribunal where he faced 18 charges for not declaring all his assets. The case was overturned by the government but now the Appeal Court has ruled that he needs to provide more evidence for 3 of the charges.
Nigeria: Appeal Court Sends Saraki Back to CCT

Leadership, 13 December 2017

The Court of Appeal in Abuja yesterday remitted three count charges bordering on alleged assets declaration to the Code of Conduct Tribunal (CCT) to conduct a retrial of the Senate… Read more »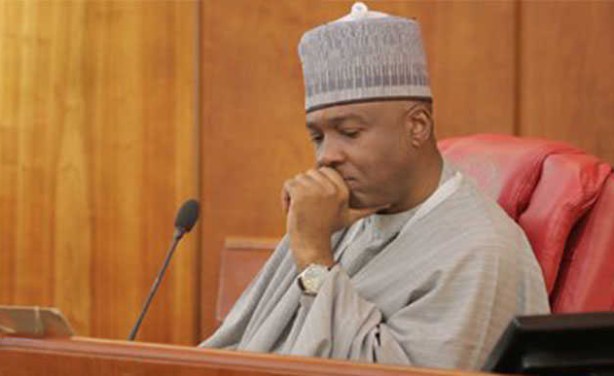 Bukola Saraki, Nigeria's Senate President (file photo).
InFocus
The Senate President, Bukola Saraki, was initially facing a 16-count charge of fraud levelled against him by the Code of Conduct Bureau. Read more »

Senate President Bukola Saraki is facing a 18-count charge of false declarations when he was the governor of Kwara state. Read more »

Bukola Saraki was slammed with a 13-count charge for allegedly not fully disclosing his assets to the government when he was sworn in as senate president in September 2015. The ... Read more »