Ugandan Opposition MPs to Challenge 'Irregular' Age Limit Debate
A parliamentary debate on a report on a bill which aims to amend Uganda's constitution continues after a dramatic day in which several MPs were thrown out of the house and a parliamentary rule was suspended. The rule states that debate should take place at least three days after a report has been tabled - but the opposition says Speaker Rebecca Kadaga allowed debate earlier than stipulated in the rule.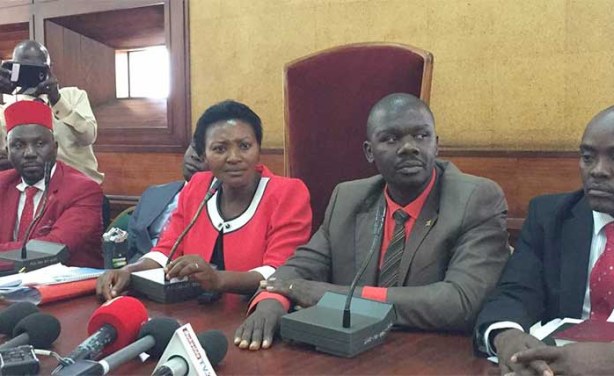 Opposition MPs after they stormed out of Parliament during the debate on the age limit report.
InFocus
The group, led by the opposition's Winnie Kizza, walked out in protest against Speaker Rebecca Kadaga's decision to suspend their six colleagues. When the House resumes, the ... Read more »