Water-Dwelling Organisms to be Used for South African Solar Tech?
Diatoms, which are the equivalent of grass in the sea because of their great abundance and importance, are responsible for most of our planet's photosynthetic energy conversion. "By studying the minutiae of how plants convert light into useful forms of energy, scientists can better mimic nature's clever solutions for cleaner energy production," writes Tjaart Krüger for The Conversation.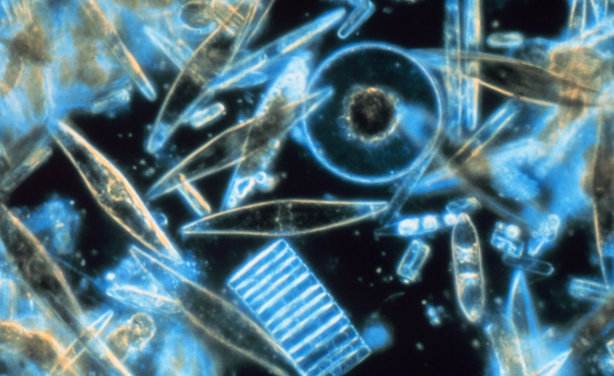 Diatoms (file photo).
InFocus
The launch of a U.S.$1.8 million solar-powered mini-grid on Robben Island - once a prison to the late former President and struggle icon Nelson Mandela - is the first step in ... Read more »

Comprising a conference and tourism precinct as well as a four megawatt solar panel field, the project Giant Flag, takes its name from its most inspired element - a 66 hectare ... Read more »

The country's Department of Science and Technology says a new solar power plant near Kimberley, is expected to contribute significantly to the nation's growing energy demands. Read more »